Tuesday Night Open Spark
Every Tuesday 
Institute of Musical Traditions presents the Tuesday Open Spark - a listening-room style open mic with weekly featured artists. 
School of Musical Traditions | 7112 Willow Ave., Takoma Park, MD  20912 | signup at 6.30pm, music at 7pm | The evening is free but we DO solicit donations for our featured artists every week! 
Upcoming featured artists include: 11/21 w Steve Steckler and Robert Coleman - First Year Anniversary - Happy Birthday Dave Eisner, 11/28 w Chris Titchner, 12/5 w Julia Kasdorf, 12/12 w Ronn McFarlane and Heather Aubrey Lloyd, 12/19 w Quiet the Mountain, 12/26 w Laura Baron…
This is NOT a restaurant so bring your own food or drink if you want to eat or drink! (no alcohol please, and of course please clean up after yourself). House keyboard in the house.  We're not big enough for amps or drumkits, so don't bring'em. 2 songs, 10 minutes, 1 pun – whichever's shorter. The evening is sponsored by Institute of Musical Traditions, AT School of Musical Traditions, hosted by rob's Open Mics. 
Webcasting Live on Facebook.com/robsopenmics, YouTube.com/robsopenmics and Twitch.tv/robilyaimy. 
Please note that this isn't an IMT venue per se so that the below COVID policy is NOT in effect. Please do NOT come if you're feeling ill. Just tune into the webcast and join us when you're feeling better!
updated COVID policy for IMT venues (as of 4/1/23):
IMT recommends that masks be worn by attendees to protect themselves and recommends all patrons be vaccinated. Please do not attend any IMT concerts if you are not feeling well. If you have already purchased tickets, let us know by emailing office@imtfolk.org.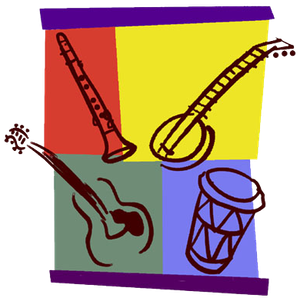 Help Support IMT!
Our shows wouldn't happen without our family of volunteers and we're always looking for more people to help with all aspects of our operation. You can give easily on our Support Page or join us and Volunteer today!
Our tickets only cover about 70% of the actual cost of a show. Click here to learn how to become a patron of the arts by supporting the Institute of Musical Traditions!
Connect with us!
Of course you can follow us on Facebook, Twitter and Youtube, but if you join the Institute of Musical Traditions mailing list you'll never miss a show! (or at least never miss KNOWING about one)